This is a public warning for anyone who deals with "Michael Herzog". His full name is Michael Thomas Herzog and he is a DESPICABLE CHARLATAN, FRAUD, LIAR, CON-ARTIST, who abuses the law to his advantage. He uses a UPS/mail drop box with the address of
7119 E. Shea Blvd., Ste. 109-275
Scottsdale AZ 85254
to hide the fact that he lives in a nice house worth a half million dollars with a few cars in Arizona. His home address is
7206 W Abraham Lane
Glendale, AZ 85308
Photos courtesy of Google Maps: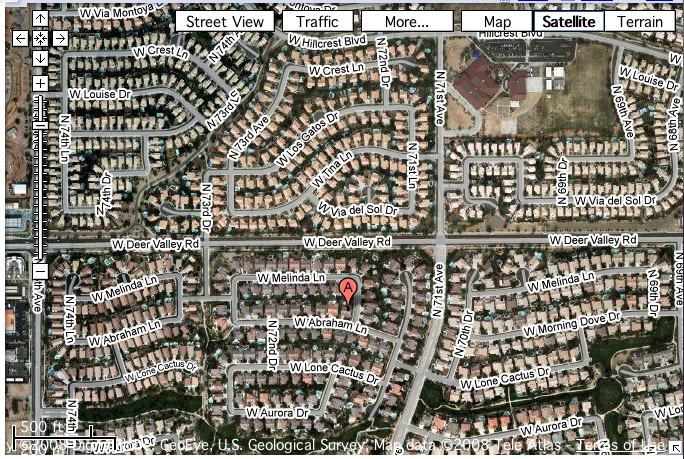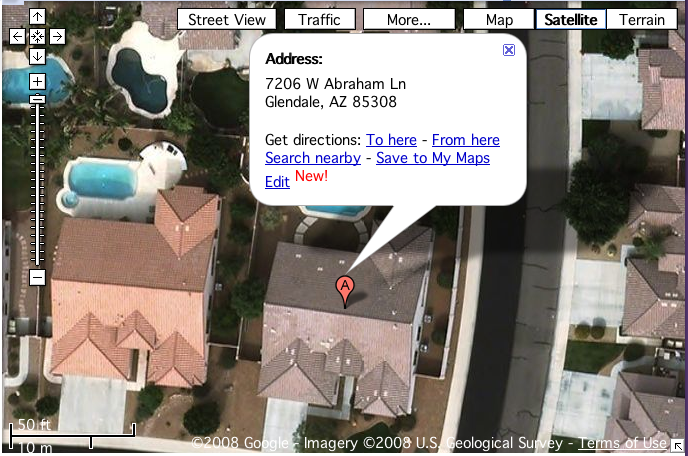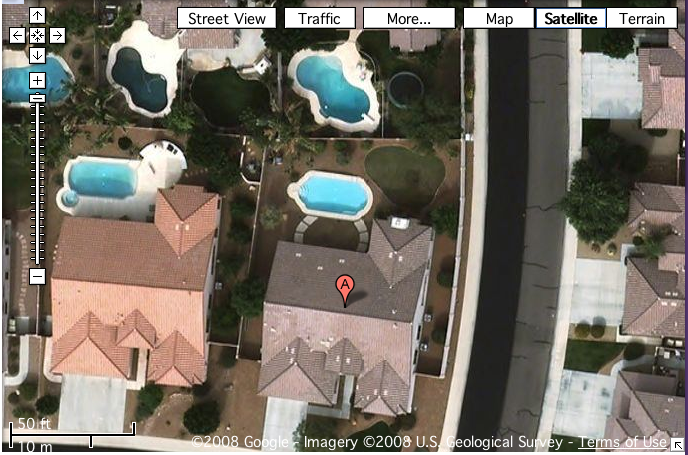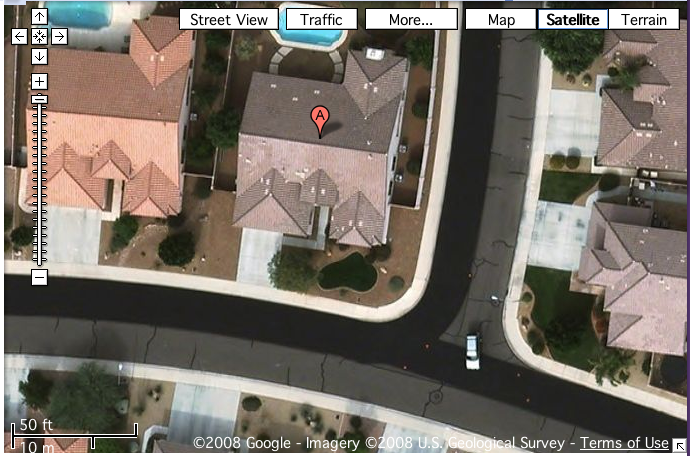 Former addresses he lived at. This is on public record and on his bankruptcy papers:
from 7/2004 to 3/2005 at
7834 W Oraibi Dr
Glendale, AZ 85308
from 8/2003 to 7/2004 at
10290 E Becker Ln
Scottsdale, AZ
He tried pulling insurance fraud in Arizona:
http://www.id.state.az.us/newsletter/jan2001.pdf
Turn to page 15 in the state document for details
He filed for bankruptcy TWICE. Make note that you can only file for bankruptcy ONCE in every 10 years. The difference between chapter 7 and chapter 13 is that chapter 7, you can deadbeat your bills and screw your creditors. With chapter 13, you agree to pay what you owe to creditors in a specified amount of time.
Michael Thomas Herzog filed a chapter 7 in 2001. He deadbeated his bills and left his first wife in Indiana:
Bankruptcy Petition - 2-01-bk-13395-RTB
He filed a chapter 13 in 2005. Make note that in document #'s 3 and 38, it states that Michael Thomas Herzog is employed as a loan officer for Arizona Wholesale Mortgage. Also make note that in document #'s 24 and 25, his 2nd wife was seeking to leave him because of his lies, games and garbage.
Bankruptcy Petition - 2-05-bk-14971-RJH
These numerous documents can speak for themselves.